TAKHMINA BURKHANOVA
Professional Tennis Player
Tajikistan National Fed Cup team player 2017

Training

She trains in Valencia Tennis Academy, under the guidance of Head Coach Sergio Dronov for 12 years.
Origins
She is born in Tajikistan. Fluently speaks 4 languages: Tajik, Russian, English, and Spanish.
Takhmina came to Spain at the age of 14, and from that moment she lives in Spain by herself. During these 12 years, she worked hard day after day. Her path isn't easy at all. To chase her dream and because of her love for tennis, she left her home at a really early age. She can only see her family once a year.

At the moment it is not possible for her to play international tournaments in other countries, so she only plays local and national tournaments in Spain. In order to pay for accommodation and meals Takhmina works with children after her training. In 2012, she suffered a back injury, but it didn't stop her. Rehabilitation and recovery took her about a year, but she came back even stronger mentally. Takhmina's hard work and dedication doesn't leave anyone indifferent. She's a real warrior. Her tactical, technical and mental levels are really high.
2014: Former Nº1 Tajik player in the under 18 category. She was called a rising star of Tajikistan by the media and coaches of the Tajikistan national tennis team.
2016: Open Nacional Absoluto Almeria - Semifinal. Championship of Spain (team games) - Final. Open Zarlon Valencia - Champion. 10.000 Future Madrid ITF Womens - The last qualifying round. Open ciudad Cataroja - Champion.
2017: Open Nacional Torrevieja - Semifinal. Open nacional Benicarlo - Semifinal. Madrid 10.000 ITF Womens - The last qualifying round. Championship of Spain (team games) - Silver medal. Fed Cup Tajikistan - 2 wins from 4 matches.
2018: Open Ivan Navarro Alicante - Champion. Open Magdalena Castellon - Quarterfinal.
A well-known coach and former professional tennis player. Winner of more than 50 National Tournaments. He personally participated in the preparation of such players as – Ernests Gulbis, Igor Andreev, Alisa Kleybanova and many others. With Yaroslava Shvedova, the world Nº4 doubles player and the winner of 2 Grand Slams, he worked for 2 years and raised her ranking in singles to Nº71.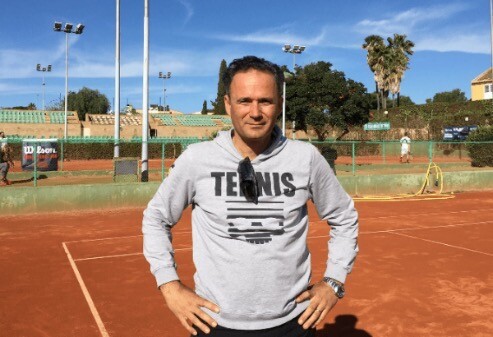 Physiotherapist and sports doctor with more than 20 years of experience in professional tennis. He worked with the Top 10 ATP and WTA players such as Roger Federer, Carlos Moya, Dinara Safina.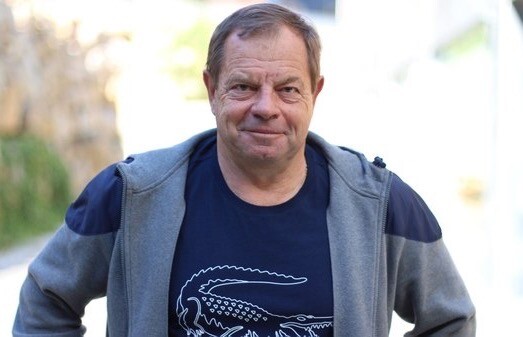 Physical trainer and a highly qualified specialist, his professional title is confirmed by the Spanish Olympic Committee.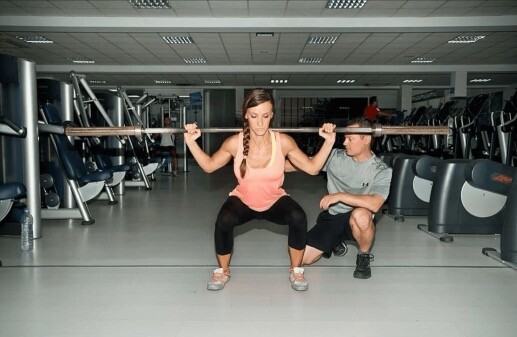 $15.000 ITF Tunisia
$15.000 ITF Turkey
$15.000 ITF Egypt
$25.000 ITF Portugal
1. Top 100 WTA.
With a correctly compiled calendar of tournaments and quality work, it is possible to get into the Top 100 of the WTA Singles Ranking in 3 years.
2. Top 10 WTA. Hard work and the opportunity to play big tournaments will allow us to enter the world Top 10.
3. Contribute to the development of tennis industry.Do charity work.Contribute to the construction of tennis courts, development of children's tennis in Tajikistan, and share her own experience with young tennis players.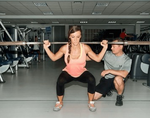 It was always thought that "where there's a will there's a way". However, this expression is not complete. The fact that Takhmina Burkhanova is still not on the WTA tour proofs that.
1. "To want" is the most important requirement, as it combines such strong qualities as persistence, self-love, the ability to sometimes sacrifice things, psychological stability and the ability to overcome difficulties. Those are the qualities that ideally describe Takhmina, and show her strengths. Takhmina is fully dedicated to the cause, she is really easy to work with, for the simple reason that she always works 100%, which motivates us, those who surround her, to also work at 100%.
2. "Know how" – Takhmina has the necessary tennis level to get into the professional tour and show high-level tennis. She is a sterling player who knows how to learn both from her victories and her defeats, thus she is in a constant process of improvement.
3. "To be able" – Takhmina has all the necessary qualities and skills to compete at a high level, however, the truth is that she needs financial support for this, which will allow her to travel to important tournaments, because only playing against the best, you have the opportunity to become one of the best players in the world. Takhmina Burkhanova deserves to play these important tournaments, and she works hard every day for it.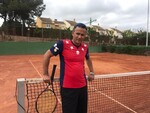 Takhmina Burkhanova has been training with me for 10 years. She came to Spain at the age of 14. Now she is 24 years old, and she didn't stop at all in her desire to achieve her goals in tennis. She has already overcome a few very significant obstacles on her way that would stop anyone who doesn't really want to achieve his goals. Injuries, separation from family…
Having a good result in tennis is based on the three most important pillars. Tennis – this includes skills and mastery of everything that is related to the technique and the game. Head – mental preparation. I consider Takhmina the most stable of all the players I've ever worked with. These two parameters are at the highest level in her case, while the physical form has to be improved considerably.
Proper work with moderate loads and competently composed sports nutrition will undoubtedly lead her to her optimal form.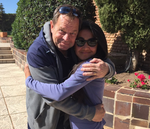 I was the head coach at Swiss Tennis and the technical director of the FIT (Italian Tennis Federation) where I was specifically responsible for finding and selecting young talents. I formed Sara Errani from the age of 14 to 20, who has similar physical conditions, 1m.64cm like Takhmina. Sara was Nº 5 in the WTA.
In the WTA tour there is a place for everyone, and Takhmina, despite her short stature, and due to her mental level, the desire to fulfill her dream, good technique, good physical preparation, can definitely get on this train as Sara Errani did it once. Takhmina thanks to her daily work, her willpower, her clever game and thanks to her coach, is getting closer and closer to fulfilling her dream every day, and I know it, because it's part of my experience to see those who will reach their goal.
In my life, I saw so many talents that did not reach their goal, that it made me believe even more in the value of hard work. Talent means doing everything that is necessary to get it day by day, and that is what Takhmina does.
email: takhminaburkhanova@gmail.com
Phone: +34629474717